Quality, Commitment and Service
A professional and effectively designed and developed Web site is essential to your business' success on the Web.
At Mediaspinner, we listen to what you want.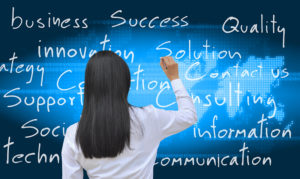 We create a plan for design and development with you, and create your site or application — all within your budget. Our goal is to help you succeed no matter the size of your business or organization.
What's Different About Mediaspinner?
Our goal, first and foremost, is to create a trusting working relationship with all our clients. For you this means we'll give you an up-front and frank estimate for work, we'll be there when your client calls with a bug to fix it. When we give our word, we keep it. For our Web and Social Media clients, this means we will listen to what you want, create a spec with you and then create the site within your budget limitations. When you need help, we will be there. We understand the needs of small businesses and part of this goal is to help you to attain your goals with your site and social media.
We are a team of professional developers and designers working in the high tech industry for over 30 years. We have worked for companies such as Microsoft, Siemens, Ernst & Young, Metawave, GiftCertificates.com and SolidDocuments.com. We have a strong work ethic and stand behind our work.
How Can I Find Out More?
Please take a look at our site. Get to know us a little. To help you, we've tried to provide you as much information as possible about the Mediaspinner team. If you would like to discuss your project and goals with us, we'd be happy to explore whether we are the right fit for you and your project. Why not give us a try? Please e-mail Linna Ritch at linna@mediaspinner.com or follow us on Social Media by clicking on any of the links below.