Mediaspinner develops comprehensive Digital Strategy solutions. 
No matter our role in the project, the strengths and talents of our team are artfully integrated to meet your brand and business goals. Our team keeps the success of your project in focus, on budget and on schedule.

Our Capabilities
The Mediaspinner team is capable of putting together the highest quality Digital Strategy solutions, whether our part of the development is only a portion, or a whole suite of solutions, from start to finish. Together, we create using WordPress and similar solutions, and we can provide things like banner ads, logos, business cards, site designs, photo galleries that include streaming video or like lead tracking systems. We are able develop multi-site, multi-tier solutions with hand coded HTML and leveraging the power of CSS style sheets.
We can create simple contact forms or something more complicated like a e-commerce site using a content management system like WordPress. We can put together HTML or PowerPoint presentations. We have experience with JavaScript and DHTML. Our only limit is your needs.
Linna Ritch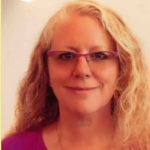 Mediaspinner was founded in 1999, as product of Bellevue Community College's Multimedia and Web Authoring Program! My move to Web design and development was endorsed when in 2000, I began working at GiftCertificates.com on contract (1099) under the Mediaspinner.com brand. While at GiftCertificates.com, I transitioned into Software QA and Test and from there to Software Project Management. Previous to Web work for GiftCertificates.com, I worked for many high-tech companies and garnered a broad base of knowledge on general business processes. I now have over 20 years experience in the Technology field. I incorporated in 2018 to Mediaspinner, Inc. and added Photography to my solutions. I currently work with a vast network or co-creators and photographers. Check my LinkedIn profile for further job history details. Most recently, I have relocated to Manson, Washington. And before you ask why, check out https://moretomanson.com/ and I think you'll figure it out!
Other Professionals
Okay, I gotta admit it. I can't write in every programming language used on the web. I don't know every technology. But as a professional, I do keep up in the field. For this reason, I have aligned with other design and development shops, from database gurus to .NET, Java, C++, C# and cloud developers, to be able to produce your project the way you want it. If for some reason, despite our collective capabilities, we aren't the right fit for your project, we will refer you to someone that we feel could be the right fit for you.